Services Airport Drop Off
Always on time, always professional, always the best. Our drivers will get you to the airport in plenty of time for your departure. Point To Point Service
We provide door to door service for doctors visits, business meetings, or any other type of functions that may arise. Airport Pick Up
Have the luxury of knowing that your driver will be waiting for you when you arrive home in the New York City area. We will send you a text ahead of your arrival with your drivers information. Hourly Car Service
We provide professional transportation for concerts, sports & theater events all across the Tri-State area. Just tell us where you want to go, and we will get you there.
Our Fleet
Lincoln MKT
---
The Lincoln MKT is a full-size luxury crossover SUV that is the perfect choice for the business traveler or a couple out for a night on the town. With a bit more room than a Town Car, The MKT lets you stretch out, and still arrive in style.

4-Passengers

4-Bags
Lincoln Towncar
---
The Lincoln Town Car is the gold standard in black car service. Known for its refined style and comfortable back seat, the Town Car is the right choice for business travelers and couples headed out for the evening.

4-Passengers

4-Bags
Chevy Suburban
---
The Chevrolet Suburban is the right choice if you and your family need to get to the airport, or you need a safe and reliable way to get a larger group of people into the city for a night of fine dining, or dancing in the hottest clubs.

7-Passengers

7-Bags
Lincoln Continental
---
The Lincoln Continental is setting the new standard in corporate transportation and black car service. The superior interior styling wraps passengers in a serene and spacious sanctuary allowing you to relax along your journey.

3-Passengers

3-Bags
Sprinter Van
---
With an exceptionally large capacity, the Sprinter Van is most comfortable way to move a large group, be it family, friends or business associates- all in style and with a flair of sophistication.

14-Passengers

5-Bags
14-Passenger Van
---
Get your whole group to your destiniation in one of our 14-passenger vans. Thes vans are the perfect choice for short trips, or taking a large group to the airport.

13-Passengers

5-Bags
Standard Rates
For your convenience, please find our standard rates in this table. Should you need a service that is not listed, not to worry, just call our office, 201.384.3347 and we will get you a quote ASAP.


Extra Rate Information:
All of the rates quoted are exclusive of tolls and parking fees, and applicable taxes. In addition, higher fees may be required for holidays and late night/early morning travel. Please contact us if you have any questions.
Rates Quoted are for Town Car Service
| Town | EWR | LGA | JFK | NYC |
| --- | --- | --- | --- | --- |
| Allendale | $75 | $90 | $100 | $80 |
| Alpine | $65 | $80 | $90 | $70 |
| Bergenfield | $65 | $80 | $90 | $70 |
| Bogota | $65 | $80 | $90 | $70 |
| Carlstadt | $65 | $80 | $90 | $75 |
| Clifside Park | $65 | $75 | $90 | $70 |
| Closter | $65 | $80 | $90 | $70 |
| Cresskill | $65 | $80 | $90 | $70 |
| Demarest | $65 | $80 | $90 | $70 |
| Dumont | $65 | $80 | $90 | $70 |
| East Rutherford | $65 | $80 | $90 | $70 |
| Edgewater | $65 | $75 | $90 | $70 |
| Elmwood Park | $75 | $85 | $90 | $75 |
| Emerson | $75 | $85 | $90 | $75 |
| Englewood | $65 | $75 | $90 | $70 |
| Englewood Cliffs | $65 | $75 | $90 | $70 |
| Fair Lawn | $75 | $85 | $90 | $75 |
| Fairview | $65 | $75 | $90 | $70 |
| Fort Lee | $65 | $75 | $90 | $70 |
| Franklin Lakes | $75 | $85 | $90 | $75 |
| Garfield | $65 | $80 | $90 | $70 |
| Glen Rock | $75 | $85 | $90 | $75 |
| Hackensack | $65 | $80 | $90 | $75 |
| Harrington Park | $65 | $80 | $90 | $70 |
| Hasbrouck Heights | $65 | $85 | $90 | $75 |
| Haworth | $65 | $80 | $90 | $70 |
| Hillsdale | $75 | $85 | $90 | $75 |
| Ho Ho Kus | $75 | $85 | $90 | $75 |
| Leonia | $65 | $80 | $90 | $70 |
| Little Ferry | $65 | $80 | $90 | $75 |
| Lodi | $65 | $80 | $90 | $75 |
| Lyndhurst | $65 | $85 | $90 | $75 |
| Mahwah | $75 | $90 | $100 | $85 |
| Maywood | $65 | $80 | $90 | $75 |
| Midland Park | $75 | $85 | $90 | $75 |
| Montvale | $75 | $90 | $100 | $75 |
| Moonachie | $65 | $80 | $90 | $75 |
| New Millford | $65 | $80 | $90 | $70 |
| Northvale | $70 | $80 | $90 | $75 |
| Norwood | $65 | $80 | $90 | $75 |
| Oakland | $75 | $90 | $100 | $75 |
| Old Tappan | $70 | $80 | $90 | $75 |
| Oradell | $70 | $80 | $90 | $75 |
| Palisade Park | $65 | $75 | $90 | $70 |
| Paramus | $70 | $80 | $90 | $75 |
| Park Ridge | $75 | $90 | $100 | $75 |
| Ramsey | $75 | $90 | $100 | $80 |
| Ridgefield | $65 | $75 | $90 | $70 |
| Ridgefield Park | $65 | $75 | $90 | $70 |
| Ridgewood | $75 | $85 | $90 | $75 |
| Riveredge | $65 | $80 | $90 | $70 |
| Rivervale | $75 | $85 | $90 | $75 |
| Rochelle Park | $65 | $80 | $90 | $75 |
| Rockleigh | $70 | $85 | $90 | $75 |
| Rutherford | $65 | $80 | $90 | $75 |
| Saddle Brook | $70 | $85 | $90 | $75 |
| Saddle River | $75 | $90 | $100 | $80 |
| South Hackensak | $65 | $80 | $90 | $75 |
| Teaneck | $65 | $80 | $90 | $70 |
| Tenafly | $65 | $80 | $90 | $70 |
| Teterboro | $65 | $80 | $90 | $75 |
| Upper Saddle River | $75 | $90 | $100 | $80 |
| Waldwick | $75 | $85 | $100 | $75 |
| Wallington | $65 | $80 | $90 | $75 |
| Washington Township | $75 | $85 | $90 | $75 |
| Westwood | $75 | $85 | $90 | $75 |
| Woodcliff Lakes | $75 | $90 | $100 | $75 |
| Woodridge | $65 | $85 | $90 | $75 |
| Wyckoff | $75 | $85 | $90 | $75 |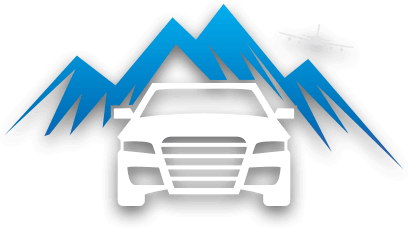 Aspen Transportation Group
Bergen County's Premier Black Car Service